Kindle Edition
,
298 pages
Published October 2019 by SDG Publishing
About the Book
He's lost her twice…he's not going to lose her again...
NHL Hockey Goalie Wyatt Marshall has everything--fame, money and a thriving career. But he's hiding the two things that matter most...a career-ending injury, and his broken heart. He's been in love with Coco Stanley since she walked into his life at age fourteen, a foster child for the Marshall family. She stole his heart years later, when, after a secret tryst, she returned to her home country of Russia. But she won't let him back into her life—and he can't figure out why.
She's harboring a secret that could cost lives...
Coco Stanley is tired of living her life undercover. Or at least, with an assumed name, always pretending to be someone she's not. And that's not the only secret she's harboring. If Wyatt discovers the real reason she left him, it might just destroy him. She's resigned herself to loving him from afar...
But when he discovers she's in danger...
Wyatt is horrified when he learns Coco has been shot and left in Russia, her fate unknown. There is nothing—nothing—that will stop him from finding her. So what if he's not one of his super-heroic brothers, not a Ranger, not a SEAL...Wyatt is a hockey goalie, a special kind of crazy brave. Except, is he brave enough to face the secret Coco is keeping, or will it destroy everything he's hoped for?
What will it cost them to save her?
What Wyatt and Coco don't know is that revenge is stalking her and bringing her home just might cost them their long-awaited happy ending.
Continue the breath-taking Montana Marshalls series!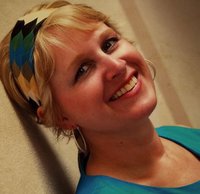 I've been writing as long as I can remember – I won my first book writing contest in first grade! Over the years, writing has become, for me, a way to praise God and see Him at work in my life.
Click here to read more about Susan May Warren.
Purchase:
"You should have forgotten about me, like I said."
WYATT is my favorite in the Montana Marshalls series! I've loved all the characters but his tugged on my heart the most. Deep-seated insecurities and comparison thinking drive Wyatt, leading to numerous misunderstandings and eventual heartache. Lost love, Coco, has resurfaced and he is intent on rescuing her from whatever circumstance is causing her so much pain. He has no idea what's really going on but things are about to heat up in the frozen tundra of Russia.
J
Warren is the cream-of-the-crop in contemporary romantic suspense. Her ability to accurately portray family dynamics is amazing, all the while digging into the faith of each member and making them stronger apart and together. It blows my mind how similar so many of the root causes of the trials Wyatt goes through mirror my own. And I'm not a man or a hockey player.
J
It's a matter of the heart.
If you're a Warren fan, you'll love this book. If you've never read her books, I would advise you not to read these out of order. Each one definitively builds on the next. I'm on pins and needles waiting for Ruby Jane, thrilling conclusion to The Montana Marshalls, to come out next month.
I was provided a digital copy by the author. No obligation to review. No compensation received.